Iowa City Chiropractors Get You Moving
Wellness for All at Black & Gold Chiropractic & Wellness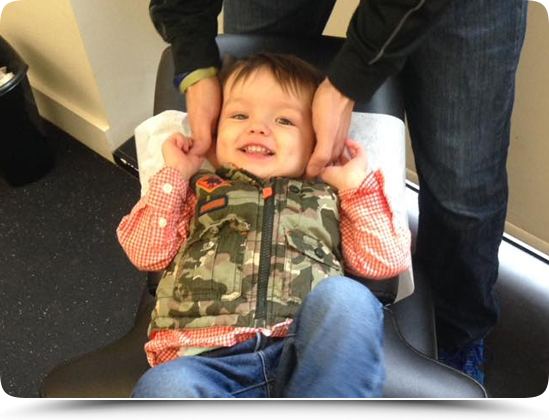 Whether you have chronic aches and pains or don't feel well enough to exercise, Iowa City chiropractors, Drs. Jess and Jake Young can help you feel better. They look forward to meeting you to learn about your health concerns and goals. At Black & Gold Chiropractic & Wellness, we want to get you on a path toward optimal wellness so you can do all the things you love.
Taking the Time to Listen
We care about your comfort level, whether we're taking care of infants, seniors or all ages in between. Drs. Jess and Jake will sit down and really take the time to get to know you. Caring, compassionate and passionate about what they do, they want to help you. Drs. Jess and Jake will work with you to overcome your health challenges.
We want our patients to understand that just because they don't feel pain, it doesn't mean they don't have nerve damage that will lead to pain and decreased function if left untreated. Our goal is to help you recover from any pain or injuries you have and get healthy and well.
How We Can Help You
Drs. Jess and Jake can craft a chiropractic care plan for you using a variety of chiropractic therapies and techniques. All of our active therapies restore and strengthen supportive tissues of the spine so you experience more of a lasting effect. We also will share with you ergonomic principles that can allow you to work better and more comfortably.
Reduce and Manage Pain — Naturally
Whether you have back or neck pain or will soon be experiencing labor pain, Drs. Jess and Jake can provide real relief. They are passionate about reducing and managing patients' pain without the use of drugs or surgery. In addition to chiropractic techniques, they will offer their patients acupuncture and Traditional Chinese Medicine as well as The Bradley Method® classes.
Drs. Jess and Jake want you and your family to enjoy excellent health and experience greater vitality. Call us today to schedule an appointment.